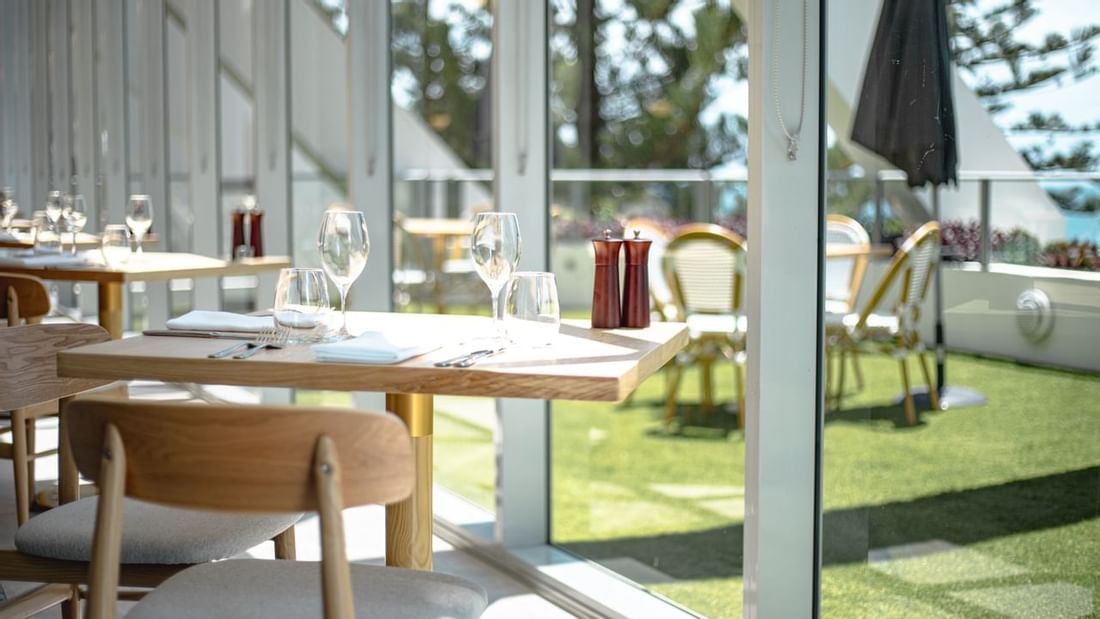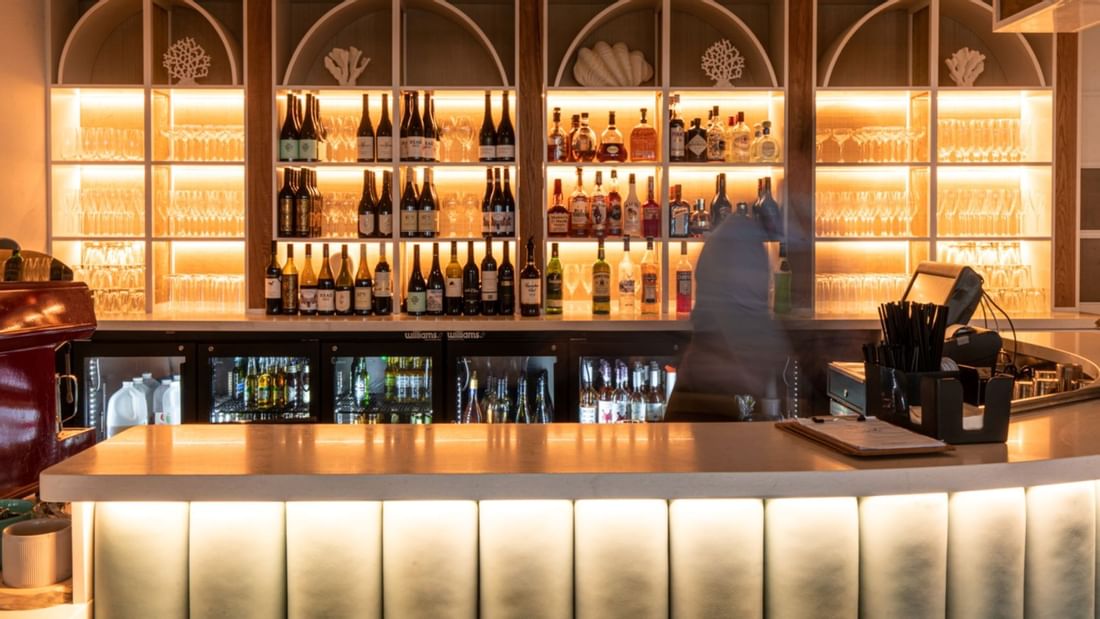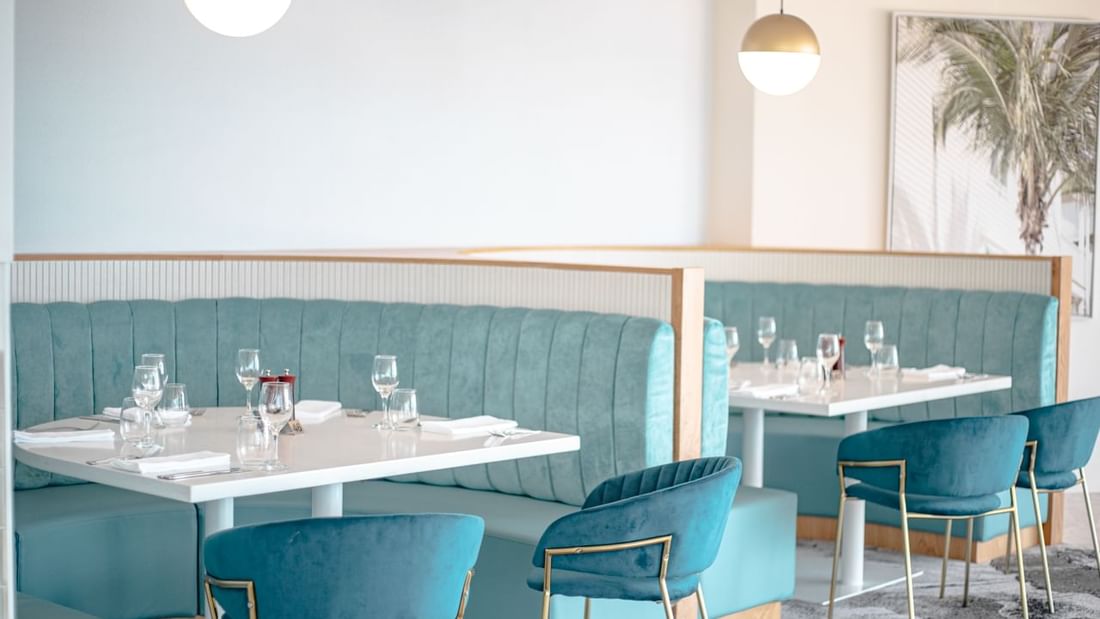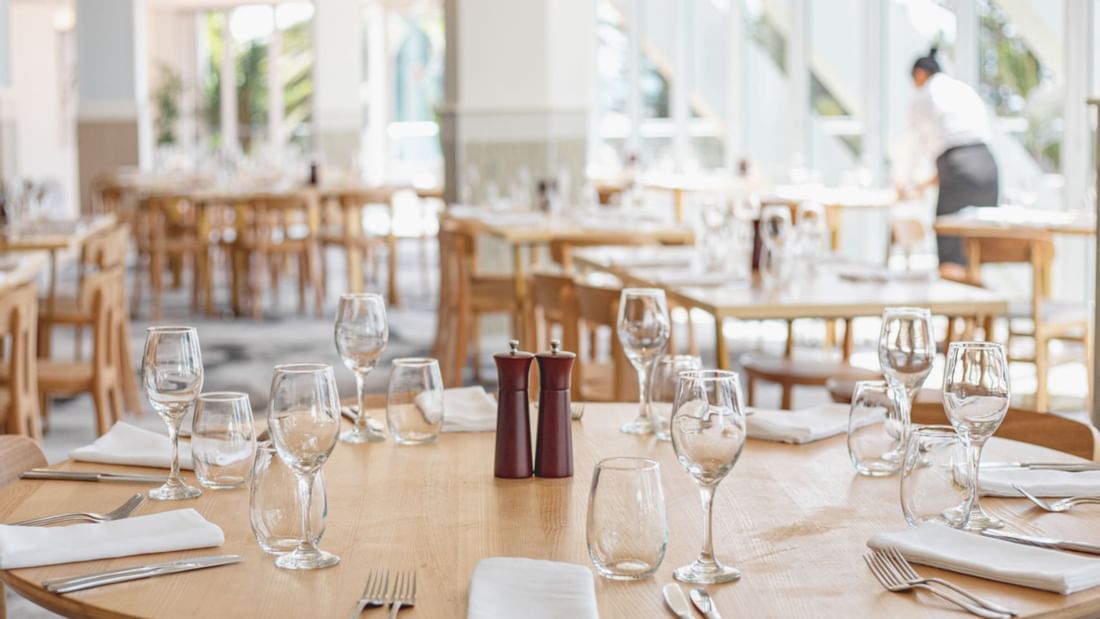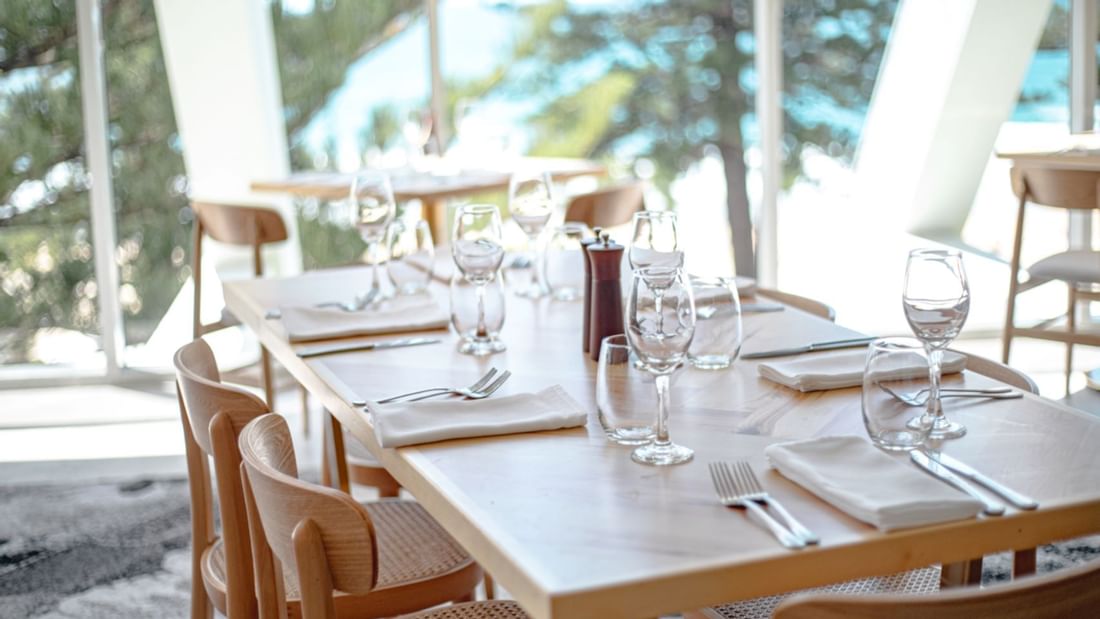 Framed by a backdrop of Norfolk pines & Wollongong's North Beach, Palisade Kitchen & Bar offers panoramic views of the Pacific Ocean, the freshest Australian produce in an innovative and contemporary menu, and an extensive wine list. Combine this with seamless, friendly and highly efficient service and you are bound to enjoy the ultimate Wollongong dining experience at Novotel Wollongong Northbeach.
Palisade has a cool, calm and breezy ambiance. Stylishly appointed with crisp, white-framed windows & doors, lush teal velour booth seating, muted tiled pillars, accented with bronze mesh features throughout. An expansive outdoor terrace offers all day al fresco dining, teamed with incredible ocean views and scented by the sea breeze.
The Palisade culinary experience focuses on three main elements: locally sourced seafood, dry aged beef and an Asian fusion.
The Palisade Bar features an extensive wine list and over a dozen unique cocktails, not forgetting some of the old classics.
For more information visit the Palisade Kitchen & Bar website.
Open 7 days. Enjoy our daily buffet breakfast, or our new seasonal a la carte menu for lunch and dinner.
Accor Plus member discounts welcome.
DETAILS
Location

NOVOTEL WOLLONGONG NORTHBEACH
2-14 Cliff Road, North Wollongong, NSW 2500 Australia

Opening hours

BREAKFAST

Monday to Sunday: 6.30am - 10.30am

LUNCH

Monday to Sunday: 12:00pm-2:30pm

DINNER

Monday to Sunday: 6:00pm-9:00pm

Phone

Email
SOCIAL MEDIA